Platinum Package ₹ 5,50,000
5-6 Days (Up to 90 Hours coverage), Total Number of Cameras – 4. Traditional Photography, Traditional Video, Candid Photography, Cinematography, Drone
Deliverables: Photo Magazine (100 pages x 4 Nos), Full length event video edited, Wedding Film / Teaser, Reels 
Exclusions: Travel, Food, Accommodation & Local Transportation
**Complimentary Pre or Post wedding Photography / Outdoor Couple portrait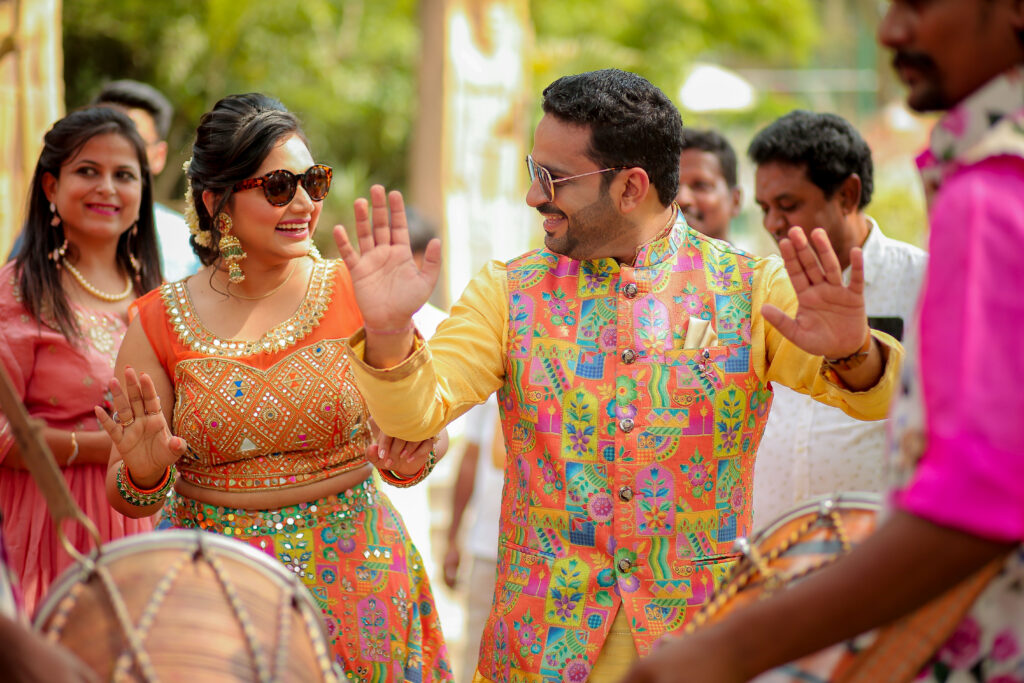 3-4 Days (Up to 60 Hours coverage), Total Number of Cameras – 4. Traditional Photography, Traditional Video, Candid Photography, Cinematography.  + Drone (for wedding day only)
Deliverables: Photo Magazine (100 pages x 3 Nos), Full length event video edited, Wedding Film / Teaser, Reels 
Exclusions: Travel, Food, Accommodation & Local Transportation
**Complimentary Pre or Post wedding Photography / Outdoor Couple portrait
Silver Package - ₹ 2,50,000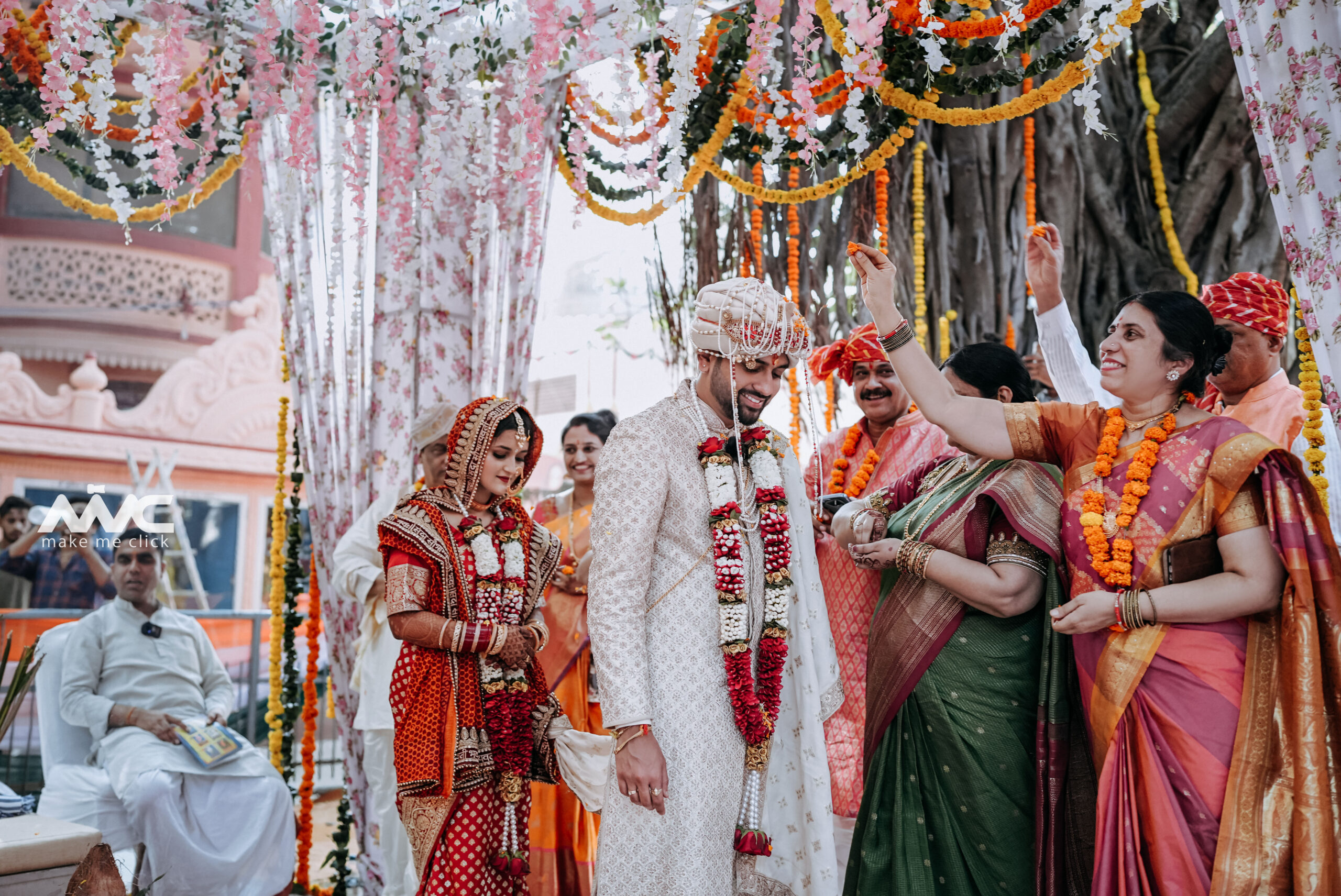 2 Days (Up to 30 Hours coverage), Total Number of Cameras – 4. Traditional Photography, Traditional Video, Candid Photography, Cinematography. + Drone (Only for wedding day)  
Deliverables: Photo Magazine (100 pages x 2 Nos), Full length event video edited, Wedding Film / Teaser, Reels 
Exclusions: Travel, Food, Accommodation & Local Transportation
Bronze Package ₹ 1,50,000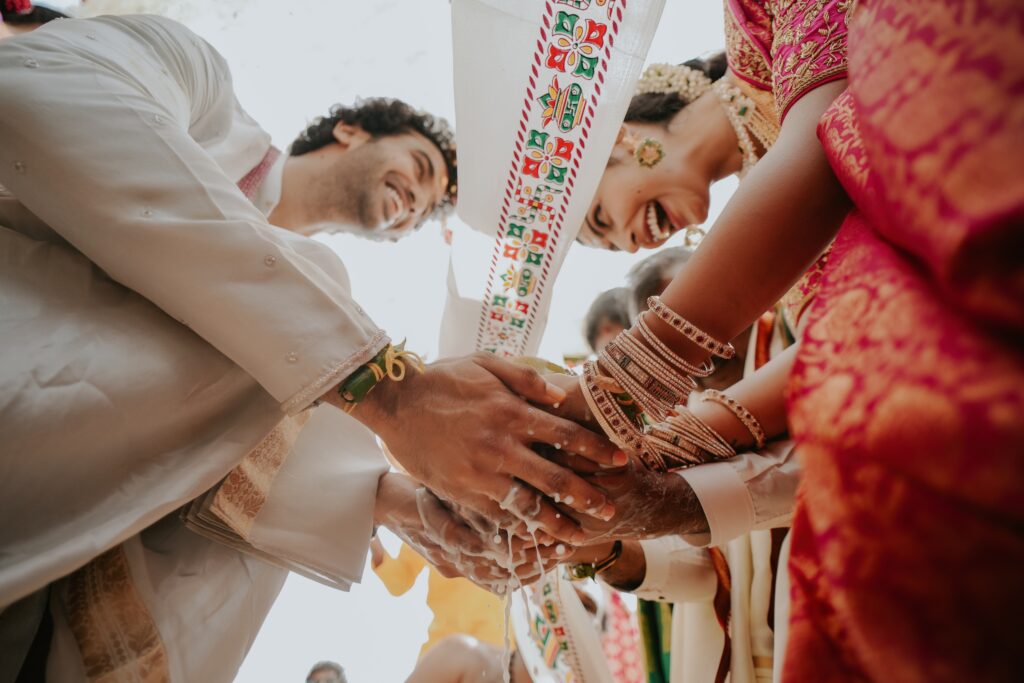 One Day (Up to 13 Hours coverage), Total Number of Cameras – 4. Traditional Photography, Traditional Video, Candid Photography, Cinematography.
Deliverables: Photo Magazine (100 pages x 1 Nos), Full length event video edited, Wedding Film / Teaser, Reels 
Exclusions: Travel, Food, Accommodation & Local Transportation
Make Me Click is One of the premium Wedding Photography Services in India offers the best available service in both India and abroad. Kindly read the terms and conditions before booking.
Terms & Conditions
Advance booking payment need to be processed on or before 45 Days of the actual event date (starting date) and is non-refundable.
Payment towards the booking need to be done as mentioned in the quote / agreement. We don't deal with any
third parties like Event Planners or any other organizations for payment things. It could be transferred directly to
the account mentioned in the quote or hand it over by cash to the concerned person from Make Me Click only.
 Feel free to refer our website https://makemeclick.in/terms-conditions/ to know about cancellation policies.
Photographs taken during the entire event will be shared either by online (One Drive) or by external devices within
7 Days after the actual event date. 
Post production of the event coverage will start once we receive the photos selected for the albums from the client
side. (Will start both the video editing & album designing at the same time only) 
The deliverables (Videos & Album Layouts) – as per the agreement will be shared in 45 days after receiving the
photos selected for the albums.
We demand standard / minimum quality accommodation & food for the crew members, as they are working hard
for you to make your wedding moments a memorable one (Rooms / Apartment Space).
Post Production Side – We mostly follow an off-beat pattern for the video editing and the song / BGM is always an
'Editor's choice'. Feel free to have a healthy communication with our tech-support for any suggestions.  
Exclusions / additions:  

Travel, Accommodation, Food & Local Transportation for the crew members during the Events
Travel, Accommodation & Food during the Outdoor – Pre / Post Wedding Shoots.
In case the client cannot arrange the Accommodation, Food & Transportation for the crew members, payment for
the same must be transferred in advance to the above-mentioned account in according to the seasonal charges for
the rooms and travel. 
 Cost of any other event out of the schedule or events at multiple locations happening simultaneously, will be INR 30,000 extra (Example: Haldi / Rituals at 2 different venues for Groom & Bride happening at the same time).
**Special amazing packages for the Destination Weddings.  Contact us for more detail – 9946623602 (call / whats app)