Your wedding day is a collection of precious moments that deserve to be cherished forever. From the nervous excitement of getting ready to the heartfelt vows exchanged and the joyous celebrations that follow, every instant is filled with emotions that should be beautifully preserved. That's where Make Me Click, the best wedding photographers in Hyderabad, comes in. With our passion for storytelling and an eye for detail, we ensure that your special day is captured in all its glory, leaving you with timeless memories to treasure.
Immortalizing Your Love Story:
At Make Me Click, we understand that every couple has a unique love story, and we strive to capture its essence through our photography. Our team of skilled photographers collaborates with you to understand your vision and preferences, ensuring that every shot reflects your personality and style. Whether you prefer candid moments, traditional poses, or artistic compositions, we blend various photography styles to create a comprehensive narrative that truly represents your love story.
Expertise and Experience:
With years of experience in the wedding photography industry, Make Me Click has honed its skills to perfection. Our photographers possess a deep understanding of lighting, composition, and timing, enabling them to capture those fleeting, magical moments that often go unnoticed. We have documented numerous weddings in Hyderabad and have earned a reputation for excellence and professionalism. Trust us to navigate your wedding day seamlessly, capturing all the important details and emotions without being obtrusive.
A Personalized Approach:
We believe that wedding photography is not just about taking pictures but about building a connection with the couple. We take the time to get to know you and understand your expectations, so we can tailor our services accordingly. From the initial consultation to the final delivery of the photographs, we prioritize clear communication and collaboration. Your satisfaction is our top priority, and we go above and beyond to ensure that your unique story is beautifully told through our lens.
Attention to Detail:
At Make Me Click Wedding Photography, we believe that it's the small details that make a big difference. We pay meticulous attention to every aspect of your wedding, capturing the intricate details that add depth and richness to your wedding photo album. From the stunning decor and delicate flower arrangements to the expressions on your loved ones' faces, we ensure that no element is overlooked. Our Wedding Photography team is skilled at capturing the raw emotions and spontaneous moments that make your wedding day truly special.
State-of-the-Art Equipment and Editing:
To provide you with the highest quality wedding photographs, we invest in top-of-the-line camera equipment and editing software. Our photographers are equipped with the latest technology to capture sharp, vibrant images, even in challenging lighting conditions. We also employ advanced editing techniques to enhance the final results, ensuring that your photographs are flawless and breathtaking.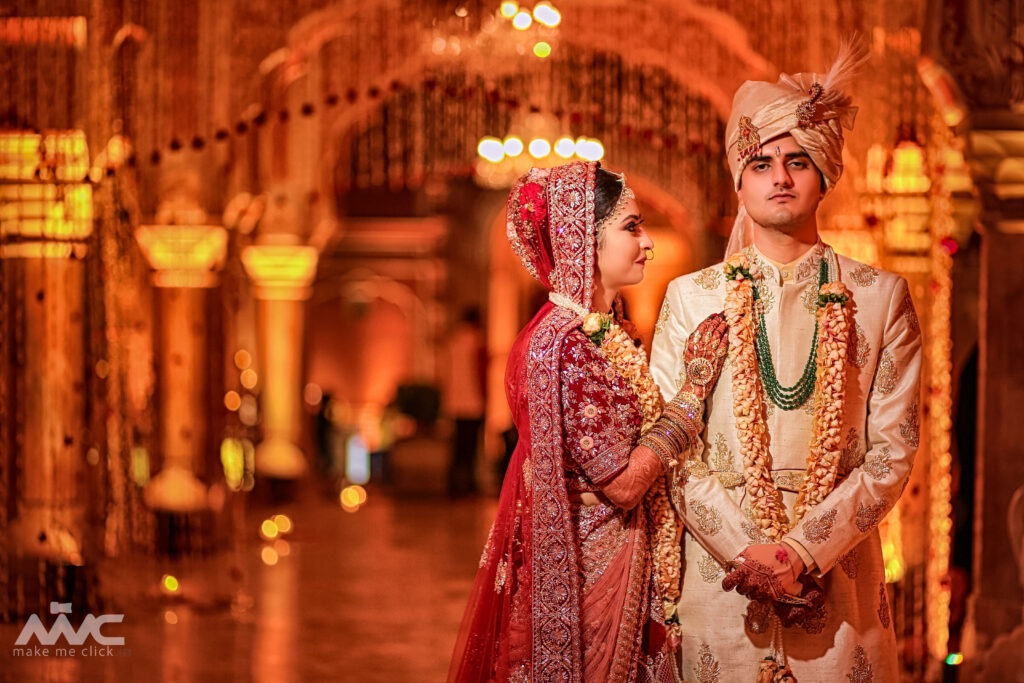 Your wedding day is a once-in-a-lifetime event, and the photographs captured on that day will be treasured for generations to come. Make Me Click, the best wedding photographers in Hyderabad, understands the importance of this day and strives to deliver exceptional service and stunning photographs that truly reflect the beauty of your love story. Trust us to capture your special moments with skill, creativity, and passion, leaving you with memories that will last a lifetime. Contact us today and let us be a part of your journey, turning your dreams into timeless works of art.